The Film
Have you ever wondered if you could be a hero? Is it a quality you are born with or something that you can learn? Beth, the daughter of Holocaust survivor, Ginger, explores the question, "Would you hide me?" as she unearths the quiet heroics of Arthur & Paula Schmidt, fruit farmers who hid her mother and six siblings for two years during the height of the Nazi regime.
Would you hide me?
"Never again." And yet — the present bears a terrifying resemblance to the shadowed past. In the United States today, immigrants are being vilified and refugees are denied safe haven. Too many children are separated from their asylum-seeking parents at the border. White supremacy and neo-Nazism are on the rise in the U.S. and Europe. WORIN is a wake-up call to the historical parallels and premonitions, as well as a call-to-arms; on what side of history do you wish to be? What kind of far-reaching influence can each act of righteousness have? The Schmidt and Weber family saga offers a concrete example of ordinary citizens rising up bravely against their regimes and the status quo, led by the heart.
Through a personal lens, WORIN reaches into universal themes of standing up for justice – an empathy-driven exploration of the timeless power of one single question, "Would you hide me?"
The farmers who hid them…
Paula & Arthur Schmidt, 1958
Paula and Arthur Schmidt, the rescuers who hid the Weber children. Principle photography began at Yad Vashem in March 2018 where the Schmidts were honored with the title "Righteous Among the Nations." My crew and I return to Worin to learn how the Schmidts did what they did, why they did it and how their two-year-long act of selflessness, at their own grave peril, resulted in the saving of generations. Interviews with local townspeople of Worin are used as a doorway into the minds of the Schmidts.
The mother who fought for others,
and father, the unsung hero of the family…
Lina Weber, the daughter of a rabbinical cantor from Rakospolita, Hungary, mother of seven and beloved wife of Alexander was arrested on March 9th, 1943. She perished at Auschwitz not only because she was a Jew, but because she worked for the resistance, the underground.
Alexander Weber, a Catholic man from Paderborn, Germany, falls in love with Lina in 1927 and converts to Judaism. Alexander is arrested and deported to Oranienberg Labor camp in 1934 and returns to Berlin a broken man. After his wife is arrested in '43, he learns that his children's names are on a manifest for deportation to Auschwitz, and he saves them.
Alfons, Senta, Ruth, Gertrude, Renee, Judith, Bela (Ginger), 1946
74 years after the Weber Siblings emigrated to America, the Weber siblings are in the sunset of their lives; Alfons and Senta have passed away and soon there will be no one remaining to tell their first-hand accounts.

The children, grandchildren, great grandchildren and great-great grandchildren of Lina and Alexander Weber, gather in Chicago for a momentous family reunion, none of whom would be alive today were it not for Arthur and Paula Schmidt's heroism, bravery and courage.
One Woman Play
Serving as the narrator of this documentary film, Ginger's daughter Beth, dramatizes some of the critical moments of the survivors' journey. These filmed excerpts from the theatrical stage play will be interwoven into Worin, bringing history to life while reflecting on the timeless impact of a selfless act of humanity.
Sample Reel
Take a look at some of the story, so far.
"The time is always right to do the right thing."
dr. martin luther king, jr.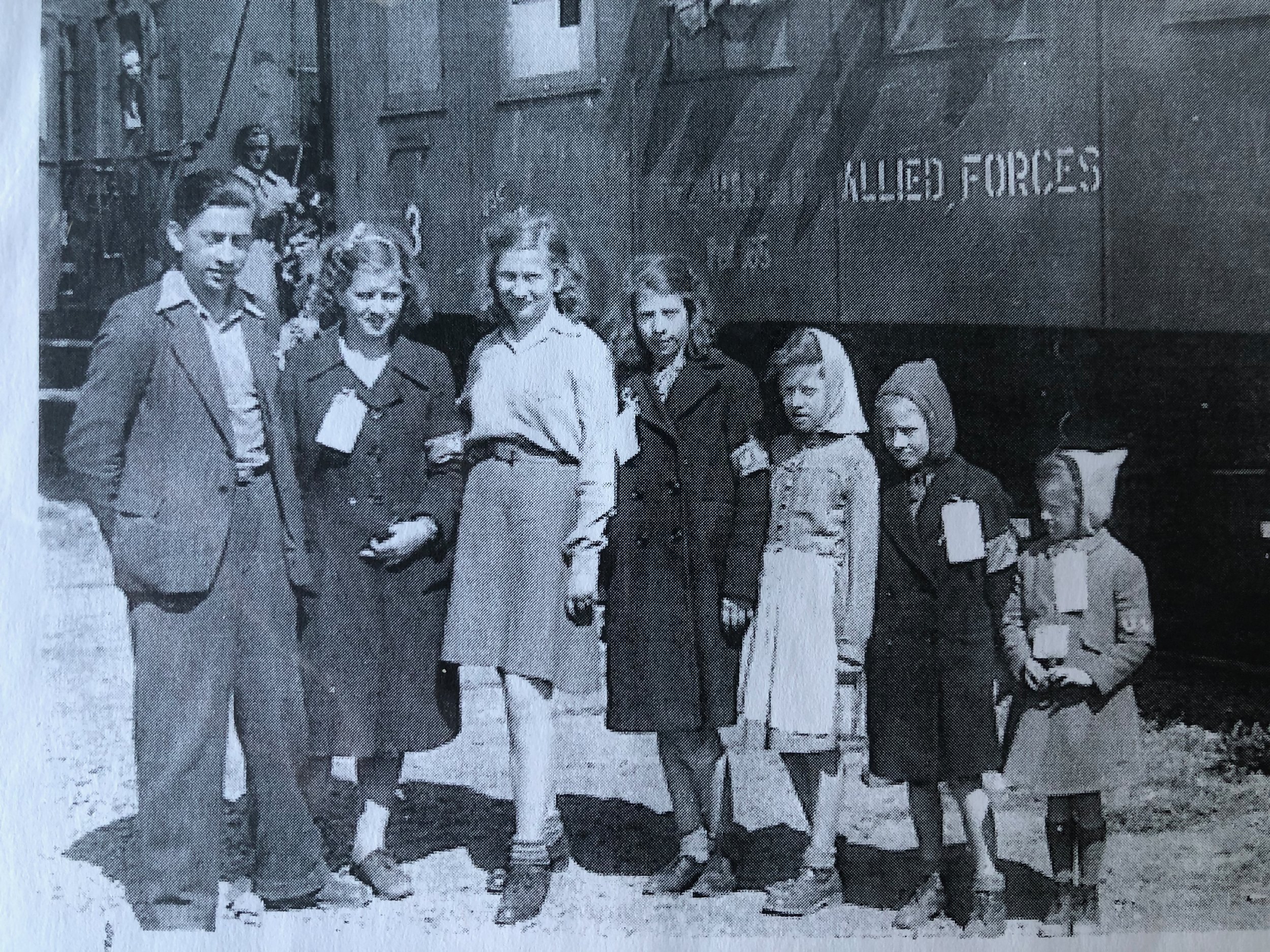 Invest In Our Story
The support of our investors will ensure that WORIN completes production. Each remaining sequence of filmmaking needs to be nurtured, developed and shot in order to tell the entire story. Your support on this journey is critical and we want to thank you from the bottom of our hearts. You can make a tax-deductible donation through our non-profit fiscal sponsor: The Film Collaborative.
WANT TO KNOW MORE?
Join our mailing list